Design Stage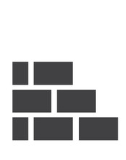 After you the client makes the initial enquiry, we will arrange to meet and discuss your project and likely costs. Should you hire us we will arrange to have your plans drawn up for you to view, any changes can be discussed and we can proceed with your project with your approval
Planning
Having drawn up your plans we will submit them to the authorities for approval. We will look after any planning issues and apply for permits for you.
Construction and Project Management
When we are approved to start the work, we can liase with builders, cabinet makers, all the trades necessary to complete your work. We will project manage the work from start to finish, you can leave everything in our capable hands.




At the end of the process we hope to hand you over a completed job, that you will be happy with.
Our Process
Meet you and discuss your project.
Draw up plans and cost the project.
We will handle permits and the planning process.
We manage the project to a successful completion.